---
---
There are thousands of wind farms in more than 70 countries. Germany has more wind farms than any other place in the world. A German company builds the world's largest turbines, and has installed several of them. The giant machines are 453 feet (138 meters) tall. The diameters of the rotors are 413 feet (126m).
---
---
The United States has been the leader in new installations for the past three years. The U. S. wind power capacity is over 16.8 gigawatts. That is enough energy to power about 4.5 million homes.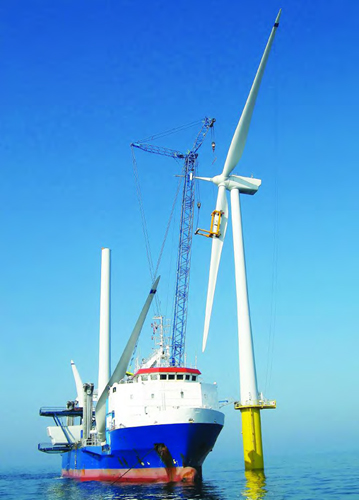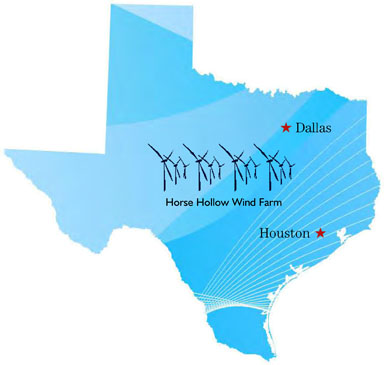 Texas generates more wind energy than any other place in the U.S. It is home to the largest wind farm in the U.S., and in the world. The Horse Hollow Wind Energy Center spans 47,000 acres. It has 421 wind turbines with a capacity of 735 megawatts.
Fuel for Thought
What is the world's wind power capacity? According to the WWEA, world capacity reached 93.8 gigawatts at the end of 2007.
Additional topics