Can Solar Energy Brighten our Future?
When we enter a dark room, we flip a switch to turn on the lights without a second thought. When the power goes out, we quickly realize how much we depend on electricity. Is solar energy a good source for electricity? In many places, it is. Solar thermal and PV plants generate electricity around the world. Several large PV plants operate in Europe. Nellis Air Force Base in Nevada operates the largest PV plant in the United States. It uses 70,000 solar panels to create electricity. Plans for new solar power plants are in the works worldwide.
Experts believe solar energy has the ability to work for more of us. However, we need to increase efficiency and reduce the costs of generating electricity from solar energy. With continued research, solar energy could help brighten our future.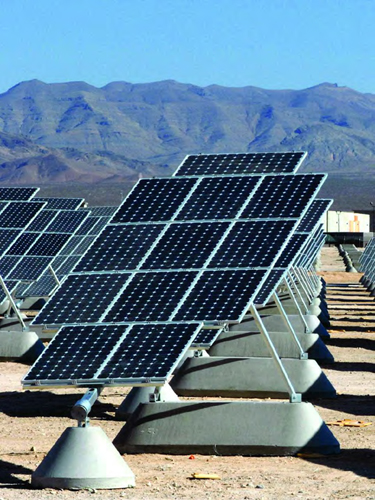 Additional topics