---
---
Thermal flat-plate collectors collect solar energy. You may have noticed some homes and businesses with them on the rooftops. Thermal collectors absorb heat energy, also called thermal energy, from the Sun. They transfer it somewhere else to perform work. The collectors work well for heating water for swimming pools and hot water heaters.
---
---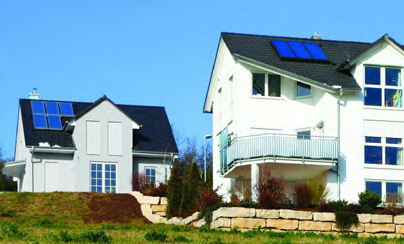 Greenhouses are solar collectors too. Plants grow well inside them because their glass or plastic walls keep thermal energy inside, even when it's cold outside. Greenhouses allow us to control the environment in which plants grow. They protect plants from harsh winds, heavy rains, and even blizzards. We control the amount of water plants get too, through irrigation systems.
We use greenhouses to grow many plants year round, including house and garden plants, herbs and vegetables, and flowers and trees. Farmers sow seeds in greenhouses in the dead of winter, so by spring, plants are ready for sale, or for planting in traditional farms. Greenhouses are especially important for the produce industry. Grocery stores carry typical summer vegetables, like tomatoes, because farmers grow them year round in greenhouses.
A basic flat-plate collector uses a metal plate with a special black coating to absorb heat. The plate lies inside an insulated box covered with clear glass. Water-filled pipes run through the box to a storage tank. When sunlight passes through the glass, it heats the water in the pipes, which transfers to the storage tank. With this system, the water that flows through the pipes is the same water used for bathing and laundry.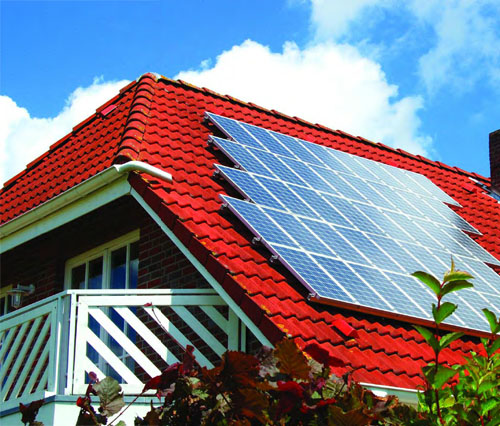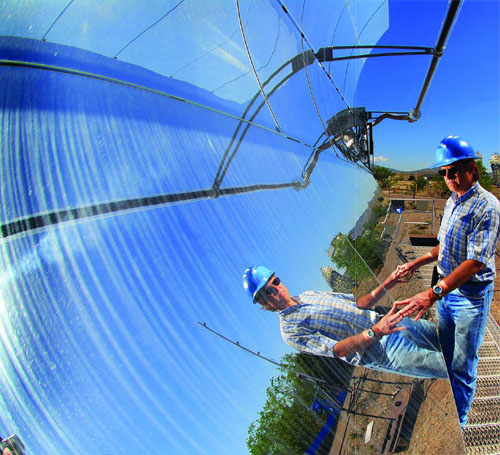 A parabolic trough is also a solar thermal collector. It is a long, curved shiny panel, or mirror. Solar thermal power plants use rows and rows of them. Trough collectors direct sunlight to tubes that run down the center of the troughs. A liquid, such as oil, flows through the tubes and transfers heat to produce steam. Solar thermal power plants use steam to drive the blades of a turbine. The turbine transfers energy to a generator, which produces electricity.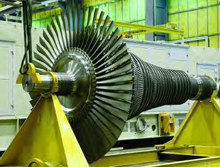 California's Mojave Desert is home to Solar Generating Energy Systems, a group of seven solar thermal power plants. They use the parabolic trough design, along with natural gas, to produce electricity. Together the plants can produce 310 megawatts of power, enough for 230,000 homes. Currently they make up the largest solar power complex in the world.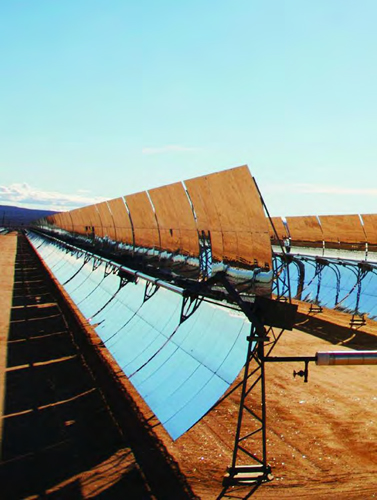 Fuel for Thought
A watt is a unit of electric power. A kilowatt equals one thousand watts, and a megawatt equals one million watts.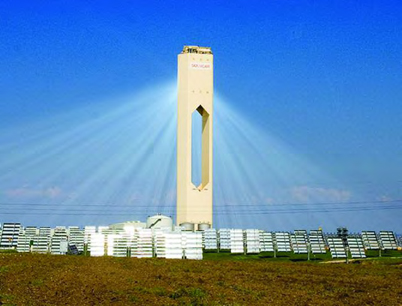 A solar power tower is another solar thermal power plant design. Thousands of flat, moveable mirrors called heliostats surround a tower. The heliostats direct sunlight to the top of the tower where tubes filled with liquid sodium collect the solar heat. Liquid sodium gets very hot, at least 1200 degrees Fahrenheit (649 degrees Celsius). The salty liquid holds heat better than water or oil. The heat produces steam for electricity, or it is stored and used later when there is no sunshine.
Additional topics