The History of Recorded Music
---
---
• 1877 - Thomas Edison invents the phonograph. The machine has two needles, one for recording and one for playback. Recordings are made on a tin foil cylinder.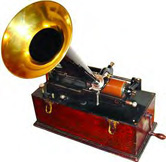 • 1887 - Emile Berliner invents the gramophone. Recordings are made on flat discs or albums. The first record albums are made of glass.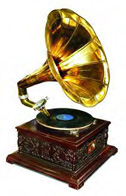 • 1896 - Radio is invented.
• 1906 - The first radio broadcast of the human voice is transmitted from Brant Rock, Massachusetts. Sailors at sea across the Atlantic Ocean can hear the words and song.
• 1934 - Semi Joseph Begun builds first tape recorder for use by the public.
• 1948 - Columbia Records introduces the first Long Playing (LP) microgroove record. It is the standard for decades, and is still in use today.

• 1949 - RCA (Radio Corporation of America) produces 45-RPM records. These 7-inch recordings play one song on each side.
• 1954 - The transistor radio is produced. It is the first radio small enough to accompany you wherever you go.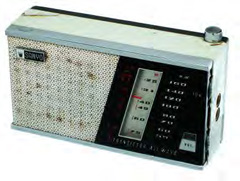 • 1963 - Cassette tapes are introduced. They are first used for recording dictation (words spoken aloud), then become popular for recording music.
• 1965 - Songs are recorded on 8-track tapes. A plastic outer cartridge protects the audiotape.

• 1969 - The Internet is created. Information can be easily transferred from one computer to another.
• 1979 - The Sony Corporation produces the Walkman, a personal radio and cassette player.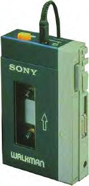 • 1983 - The Sony and Philips Corporations introduce compact disk (CD) technology.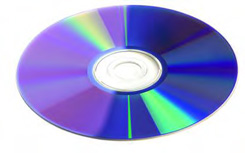 • 1986 - Sony develops the MiniDisc. These rewritable disks, smaller than CDs, have anti-skip technology and can be edited easily and quickly.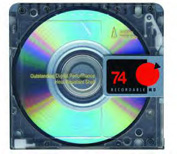 • 1989 - The Fraunhofer Institute in Germany patents MP3 format.
• 1992 - Philips introduces Digital Compact Cassette (DCC).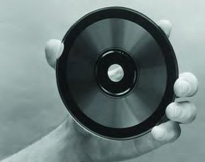 • 1998 - The first MP3 players are introduced. Saehan Information Systems sells its MPMan in Korea, and then releases it in the United States as the Eiger Labs MPMan. Diamond Multimedia's Rio is marketed in the United States later the same year.
---
---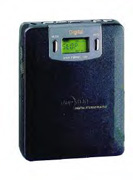 Additional topics