How GPS Works
Satellites, Monitoring Stations, Receivers
Satellites
The Global Positioning System begins with 24 satellites. Each satellite makes two complete rotations around the Earth every day. Extra satellites have been put into orbit, so that they can take over when older satellites stop working.
The satellites are solar powered. Solar panels collect energy from the Sun, and use it to power the satellite. Each satellite carries four atomic clocks that send the exact time to GPS receivers on Earth. At the same time, the satellite is transmitting its location to the receivers. A GPS receiver will use this information to determine its own location on Earth.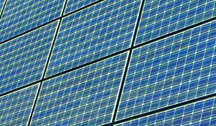 A GPS satellite is about 17 feet (5.2 meters) across with solar panels extended.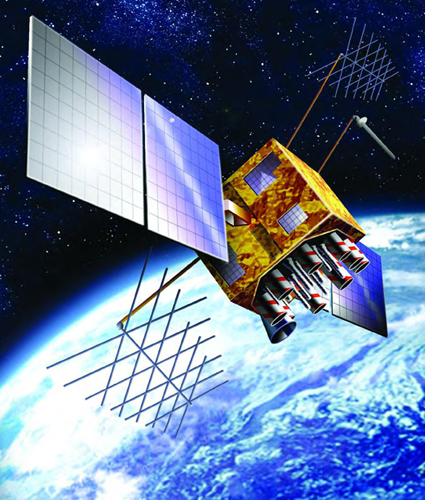 Fun Fact
Each satellite is fitted with small rocket boosters that are used to keep it flying accurately in its path.
Monitoring Stations
Monitoring stations keep the Global Positioning System running smoothly. Some are located in the United States, and others are situated elsewhere around the globe. Monitoring stations have been installed on Kwajalein, an island group in the Pacific Ocean; Diego Garcia, an atoll, or island, in the Indian Ocean; and Ascension Island, in the South Atlantic Ocean, among other locations. Tracking information sent from orbiting satellites to these worldwide sites is relayed to the Master Control Station in Colorado.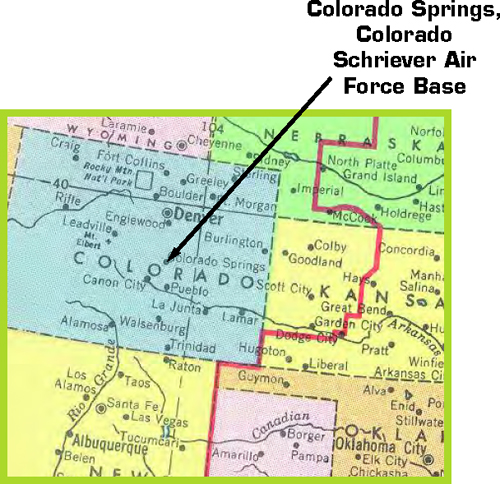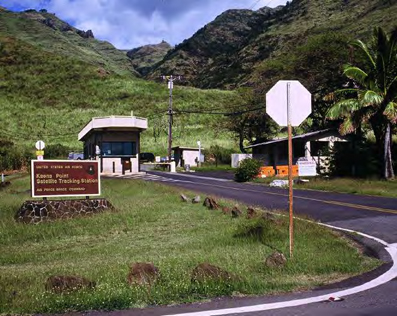 The Master Control Station is operated by the 50th Space Wing, located at Schriever Air Force Base in Colorado. Men and women working at the Master Control Station send updated navigation information to GPS satellites. They synchronize the atomic clocks on board the satellites and monitor their positions in orbit. Without this fine-tuning, GPS receivers would lose accuracy over time.
Receivers
The GPS receiver is the unit that you use. There are many types of receivers, but they all work in the same way. When you turn on your GPS receiver, the first thing it does is listen to radio signals to find out where the satellites are.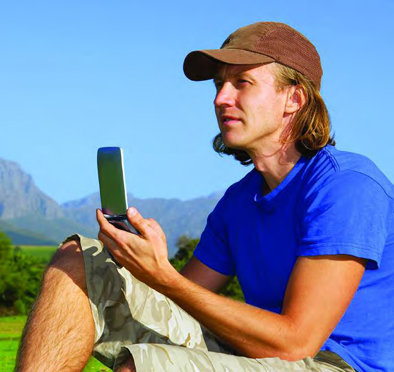 Satellites send signals that identify themselves and tell the exact time their signal was sent. Your receiver calculates how far away a satellite is by figuring out how long it took to receive the signal.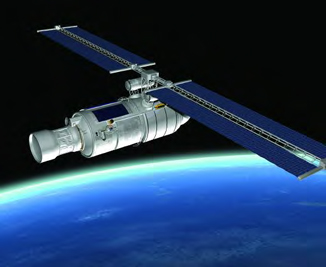 Information from just one satellite is not very helpful, though. Say the first satellite you detect is 11,000 miles (18,000 km) away. Your receiver can't tell you much except that you are somewhere in a big circle that is 11,000 miles away from the satellite.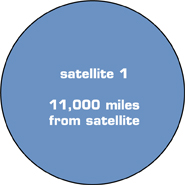 A second satellite helps a little more. It might tell your receiver that you are 12,000 miles (19,000 km) away from it. This creates another very large circle. The area where you are standing is somewhere in the area where the two circles overlap.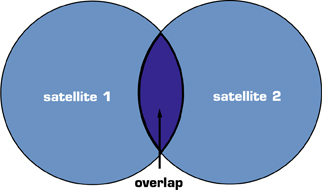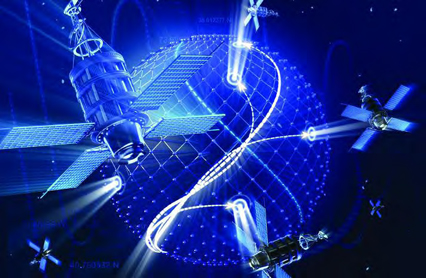 It's the third satellite that finally pinpoints your location. Say the third satellite is 13,000 miles (21,000 km) away. The three circles all overlap in a very small area. This is your location!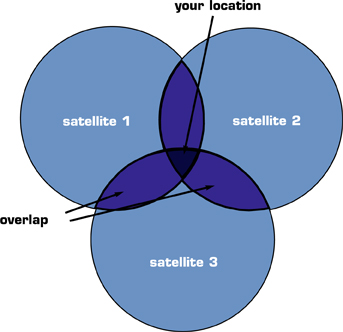 Three satellites send all the information your receiver needs to figure out your latitude and longitude. Data from a fourth satellite lets your receiver calculate elevation, as well.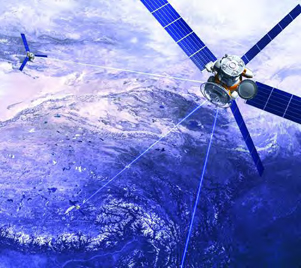 Fun Fact
Your GPS receiver can tell you what time the Sun will rise and set wherever you are.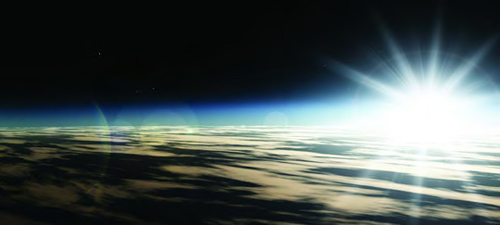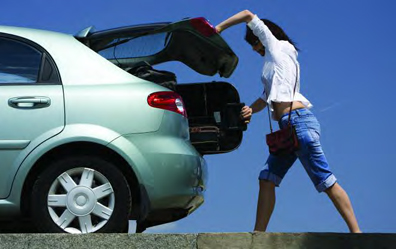 When you turn on the GPS receiver in your car, it needs to take a minute or two to locate satellites. Once it determines where it is, your receiver can pass along a lot of handy information. It will tell you your speed, in what direction you are traveling, and the distance to your destination. If you are at the beginning of a very long trip, you might be surprised when your GPS unit gives you an arrival time much earlier than you'd have thought possible. Remember, your receiver isn't thinking about the stops you'll have to make to fill up your gas tank and your hungry stomachs, or the traffic you might encounter along the way.
Additional topics